HARP 2.0 FAQ
By Daniel Duffield Updated on 7/15/2013
Frequently Asked Questions for the Home Affordable Refinance Loans
The Home Affordability Refinance Program (HARP) is a refinance program created to assist borrowers left underwater by the housing market collapse. Due to its unique features, many borrowers do not fully understand this beneficial program. To address this issue, here are the most common frequently asked questions regarding the
HARP 2.0 refinance
program:
How do I know if I qualify for HARP 2.0?
Generally, mortgages must satisfy the following three primary criteria in order to be
eligible for a HARP 2.0
refinance through Freddie Mac or Fannie Mae:
Must be owned or guaranteed by either Fannie Mae or Freddie Mac
Must have been acquired prior to June 1, 2009
Must not have been previously refinance through HARP
Borrowers hoping to qualify for
HARP 2.0 refinance
must have:
No late payments within 6 months
Only one late payment within 12 months
Maximum DTI of 45%
Where can I find out who owns my mortgage for HARP 2.0 Refinance?
In most cases, borrowers can find out who owns their mortgage by simply asking their lender. Unfortunately, the servicer may not be aware of who holds your mortgage or cannot disclose the information. If this occurs, you can immediately determine whether your mortgage satisfies HARP eligibility requirements by visiting one of the websites listed below to assess whether your mortgage is currently owned by either Fannie Mae or Freddie Mac.
You can do a look up of your loan here:
What do I need to perform a HARP 2.0 refinance?
Before applying for a HARP refinance, borrowers should learn more about the Home Affordability Refinance Program to determine whether it is the optimal choice for their particular situation.
Can I use Harp If My Loan is Not Owned or Guaranteed by Fannie or Freddie?
In order to be eligible for a HARP 2.0 refinance, either Fannie Mae or Freddie Mac must own your mortgage loan; borrowers with loans owned by other parties will not qualify for HARP 2.0 under any circumstances. However, other refinance options may be available; if you have been adversely affected by the housing market decline, either by a decline in your home's value or difficulties making mortgage payments, visit the
Making Home Affordable
website for more options.
According to my lender, I am not eligible for HARP 2.0 even though I meet the requirements. Why?
In addition to the regulations set by Fannie Mae and Freddie Mac, lenders enforce their own policies and parameters for acceptable HARP 2.0 refinances. As such, borrowers may find some lenders willing to fund the refinance and some unwilling. Accordingly, be sure to shop around for the right lender with the fairest mortgage terms.
Is HARP the only refinance program available?
While some borrowers will only be able to refinance through HARP due to their high loan-to-value ratio, this program is one of many refinancing options available to homeowners, including refinancing with an FHA loan, a VA loan, or a Conventional loan.
In terms of refinance programs, these specialized government loans carry several unique
HARP advantages
, especially for underwater homeowners. Fundamentally, HARP allows homeowners with little or no equity in their homes, who would otherwise be unable to refinance, to qualify for a refinance loan and ultimately to secure today's competitive interest rates.
What fees are charged under HARP 2.0?
As with any other mortgage transaction, securing a HARP refinance loan will include standard
HARP closing costs
, such as application fees, processing charges, appraisal fees if needed, and fees for a title search.
Will a HARP 2.0 Refinance Reduce My Owed Principal Balance?
While this option offers many advantages, performing a HARP 2.0 refinance will not reduce the loan balance. Instead, this program is designed to aid borrowers in acquiring more affordable loans, with more beneficial features, a shorter loan term, or a lower interest rate. Essentially, HARP aims to reduce a borrower's monthly payments and consequently reduce the amount of interest accrued over the loan's lifetime.
Is there a maximum acceptable loan-to-value ratio for HARP 2.0?
While the original HARP 2.0 program enforced a maximum borrower LTV ratio for
fixed-rate mortgages
, the HARP 2.0 update removed these requirements. However,
adjustable-rate mortgages
must have a
HARP LTV
of 105% or less in order to qualify. In order to determine your loan-to-value ratio, divide the outstanding mortgage balance by the approximate value of your home.
Does HARP 2.0 always require a new appraisal?
HARP 2.0 refinances may require a
HARP appraisal
under certain circumstances; however, some borrowers may not need one. Consult this issue with your lender to determine whether you will be able to circumvent the appraisal process.
Can I refinance my condominium mortgage under HARP 2.0?
Condos can be refinanced under the Home Affordability Refinance Program, though some banks or lenders may be unwilling to fund a HARP 2.0 condo refinance. If denied on this basis, borrowers should shop around to find a lender willing to fund the loan.
What is the benefit of shortening the term on a mortgage with HARP 2.0?
Borrowers who owe more on their home mortgage than the value of their home may be stuck with their disadvantageous loan for years with few options until the loan balance has been paid into and reduced. Performing a refinance to shorten the mortgage term enables borrowers to pay their debt back must quicker, reducing the overall cost of interest payments over the loan lifetime.
Can I refinance through HARP if I have a Second Mortgage?
Under the right circumstances, borrowers can obtain a
HARP refinance with a second mortgage
, although the second mortgage lender must agree to resubordinate and additional requirements may apply.
Are HARP 2.0 Loans Offered from Third-Party Mortgage Companies Legitimate?
To determine whether or not a HARP 2.0 refinance offer is legitimate, verify that the offer includes specific information which directly corresponds to your current mortgage, including the loan number which your mortgage service uses with our mortgage. Before responding to third-party offers or advertisements, discuss this potential opportunity with your lender.
Contributing Author(s):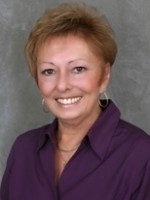 Sharon Duffy
7th Level Mortgage, LLC is a trusted regional provider of mortgages, home loans, refinance, Jumbo, FHA Mortgage, VA Mortgage, HARP loans, First Time Home Buyers, and Reverse Mortgage loans...
more